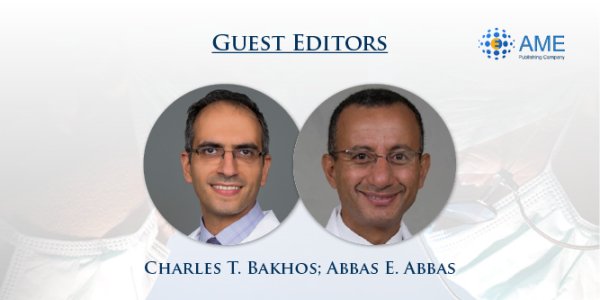 This special series on Tracheobronchoplasty was co-edited by Dr. Charles T. Bakhos and Dr. Abbas E. Abbas, from Thoracic Medicine and Surgery, Lewis Katz School of Medicine at Temple University, Philadelphia, PA, USA.
Editorial on Tracheobronchoplasty
Review Article on Tracheobronchoplasty
Disclosure:
The series "Tracheobronchoplasty" was commissioned by the editorial office, Journal of Visualized Surgery without any sponsorship or funding. Charles T. Bakhos and Abbas E. Abbas served as the unpaid Guest Editors for the series.