In 2022, many JOVS authors make outstanding contributions to our journal. Their articles published with us have received very well feedback in the field and stimulate a lot of discussions and new insights among the peers.
Hereby, we would like to highlight some of our outstanding authors who have been making immense efforts in their research fields, with a brief interview of their unique perspective and insightful view as authors.
Outstanding Authors (2022)
Ana Lopez-Marco, St Bartholomew's Hospital, UK
Thirugnanam Agasthian, National University Cancer Institute (NCIS), Singapore
George Rakovich, University of Montreal School of Medicine, Canada
Benoît Bédat, University Hospital of Lausanne, Switzerland
Calvin S. H. Ng, The Chinese University of Hong Kong, China
Yasushi Shintani, Osaka University Graduate School of Medicine, Japan
Outstanding Author
Ana Lopez-Marco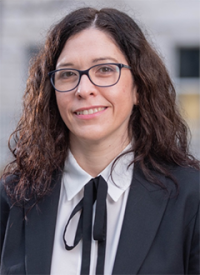 Dr. Lopez-Marco graduated in Medicine from the University of Valencia in 2005. She completed two National Training Programmes: Cardiovascular Surgery in Barcelona, Spain (2006-2011) and Cardiothoracic Surgery in Wales (2014-2020). She was awarded the SCTS Ethicon National Fellowship invested for further training in Complex Aortic Surgery at St Bartholomew's Hospital in London where she was appointed as Consultant Cardiac and Aortic Surgeon in September 2020. Dr. Lopez-Marco is also double board certified (RCS Ed and EBCTS), holds a PhD degree from the University of Barcelona and has been appointed as Honorary Senior Lecturer at the William Harvey Research Institute. She is very active in clinical research with a special interest in improving patient outcomes. She has authored over 40 publications and presented in multiple national and international forums. You may find more about Dr. Lopez-Marco's work through her LinkedIn, ResearchGate and Google Scholar pages. You may also connect her through her Twitter @Bartsaorta.
For Dr. Lopez-Marco, academic publications are important because they allow the widespread diffusion of the acquired knowledge in a particular field contributing to the advance of science. She also adds that on a personal level. It gives the clinician unvaluable skills such as developing an analytical mind, curiosity, self-criticism, communication skills, team-working and resilience.
To ensure her writing is up-to-date and can give new insights to the field of research, Dr. Lopez-Marco states it is important to have a core research lab with people with varied skills and strengths. "In that way, everybody contributes to their best and we guarantee the final version has been almost peer-reviewed before faces the journal's scrutiny," she remarks, "Equally, regular reading of respected journals in your field and attendance of conferences keeps you up-to-date and gives you inspiration for your own projects."
Despite lengthy and rather difficult nature of academic writing, Dr. Lopez-Marco thoroughly enjoys the process itself. "Academic research requires a methodical approach, from researching the literature, to designing your study and methods, analysing results, and using the right statistical tools and reporting your results with honesty and self-critique," she comments, "Having the final product accepted and recognized by other researchers gives you reassurance of your own skills and motivates you to stay in that track."
When asked whether following reporting guidelines (e.g. STROBE and CONSORT) during preparation of manuscripts is important, Dr. Lopez-Marco replies, "Absolutely, as I said before research requires a methodical approach." She empathizes that the existence of these reporting guidelines facilitates enormously the task of the researchers from the start of the writing process. "They ensure certain requirements are followed to enhance the understanding and interpretation of studies," she notes.

(By Christopher Hau, Brad Li)

Thirugnanam Agasthian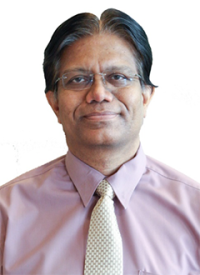 Dr. Thirugnanam Agasthian, MBBS, MMed, FRCS, FRCS, is a thoracic surgeon privately practising at Mount Elizabeth Hospital in Singapore. His main areas of interest are thoracic oncology and minimally invasive surgery. Currently, he is the president and founding president of South East Asian Thoracic Society (SEATS). He was previously the deputy director and head of surgical oncology at National University Cancer Institute (NCIS) in the National University Hospital (NUS), as well as the senior consultant at National Cancer Center Singapore.
When it comes to the most commonly encountered difficulties in academic writing, Dr. Agasthian notes that there are four of them: Firstly, the applications for permission from hospital and institutional ethics review board to conduct the study. Secondly, the language difficulties and grammatical errors especially if author is not a native speaker of the language.
Thirdly, the conversance and competence in statistical methods. Finally, the ability to accept constructive criticisms from the reviewers and do major revisions if necessary, not to be disheartened if paper is rejected but learn from the reviewer's comments.
Dr. Agasthian says that there are a number of things that authors have to bear in mind during preparation of a paper:
It is very important that the abstract is precise and concise in relaying the take home message of the manuscript as it is the part the reviewers and readers read first.
It is crucial to read the journal's requirement and conditions before writing and submitting the paper as each journal requirements are different. Failure to comply often results in rejection.
It is important to keep in mind that reviewers are very busy surgeons and often review the manuscript at the end of the day after a busy clinic and surgery. Try to keep the manuscript concise and precise within the allowed word limit. Use simple grammatical language with clear diagrams and pictures to illustrate your points. Keep sentences short. They often look at the abstract first and first best impressions and hypothesis of the paper are often made after reading the abstract. The reviewers then look for further evidence and data in the manuscript to substantiate your abstract message. If they have great difficulty in looking or obtaining that evidence, it is the main reason for rejection of the manuscript.
Dr. Agasthian notes that there is no way the reviewers can verify your research data for authenticity. They can only extrapolate by looking at the institutional ethics board approval, methods of collection of data and most importantly proper application of statistical methods to the research results.
Quote relevant, current and important references as the reviewers use this to verify the authenticity and credibility of your data and research. It also helps readers of your manuscript to access further in-depth knowledge of the subject.
Dr. Agasthian reveals that many large surgical series have been rejected for publication because no proper control study was used for comparisons. Therefore, it is very important when reporting a surgical technique or series to have a control study for comparison, or else there is no way for the reviewers to verify the efficacy of your technique.
As statistical methods have become very complex, Dr. Agasthian thinks it is good to get the expertise of a professional medical statistician involved early in the project.
Always get permission from hospital/ institutional board ethics committee before embarking on the project. Always declare conflict of interest especially medical industry affiliations and acknowledge people who helped with manuscript.
For Dr. Agasthian, what makes academic writing fascinating is that it is the best form of continual medical education for the clinician. The detailed study and research allows the clinician to keep up to date with current knowledge. Furthermore, he thinks it is the best platform for surgeons wherever they are to showcase their clinical work and research for peer review and recognition.
In addition, Dr. Agasthian thinks following reporting guidelines (e.g. STROBE and CONSORT) during preparation of manuscripts is important since all these platforms offers researches to standardise the academic reporting of clinical trials and research by having checklist and work flow aids. All this helps to improve the quality of the research and its impact factor on clinical outcomes.
(By Christopher Hau, Brad Li)

George Rakovich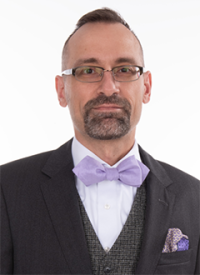 Dr. George Rakovich is Chief of Thoracic Surgery at Maisonneuve-Rosemont Hospital, and teaches at the University of Montreal School of Medicine in Montreal, Canada. He holds a Master's degree in medical education and is currently enrolled in a preparatory program in philosophy, with an interest in the philosophy of medicine. His clinical practice spans the field of thoracic surgery, but his interests are focused on advanced minimally invasive techniques and anatomic sublobar resection in particular. In collaboration with sister engineering schools, Dr. Rakovich supervises several graduate students and co-leads research programs in pulmonary and parenchymal staple line biomechanics and augmented/virtual reality imaging in lung resection surgery. He has served on the editorial boards of several journals, most recently the World Journal of Surgery and Current Challenges in Thoracic Surgery. You may follow him on LinkedIn.
JOVS: What do you regard as a good academic paper?
Dr. Rakovich: Our bottom line as clinicians is the quality of care that we provide patients on a daily basis. We constantly strive for improvement, which we also seek to accomplish in a resource-conscious way. Scientific papers help our efforts by keeping us abreast of major topics and advances in our field, by stimulating critical thinking, and by providing us with constantly updated tools for clinical and technical problem solving.
Although it may seem natural to rank-order different article types in terms of their perceived "worth", in fact as a group they have evolved to provide the depth and breadth of content that is essential to address the above-mentioned goals. The key ingredients of a good academic paper are a relevant topic and a clear objective that insure an appropriate choice of article type and provide the text with overall direction and cohesion. A good paper is also insightful; it begins with a thorough understanding of the intricacies underlying the topic at hand, and sheds a new light on existing perspectives; it likely attempts to provide some novel solution, but perhaps even more importantly it raises new questions, provides "food for thought", and stimulates ongoing discussion.
JOVS: What are the key skill sets of an author?
Dr. Rakovich: Arguably, one of the most important skills is the ability to understand and conceptualize clinical problems, broadly speaking. This is the starting point for putting together a research project, for recognizing the interesting case that is worth writing up, or for choosing a relevant topic for an editorial. It is also required to organize a text in a coherent way and to distinguish what is essential from what is dispensable. A really good paper is one that "flows", i.e., one that is clear, concise, and easy to read. Authors should remember that they, not the reader, bear the "burden of making themselves understood", so to speak, and I have found that the best papers tend to be those that are easily apprehended even by the non-expert.
When it comes to writing per se, one cannot overemphasize the importance of "practice, practice, practice" to sharpen one's skills, and I have also found that regular participation in peer review is also invaluable to improve as an author. Lastly, an author needs to be humble enough to accept constructive criticism (I know, easier said than done!), and have realistic expectations about what can be published and where. But one should nevertheless be perseverant. If you believe you are "onto something", then it has been my experience that your efforts will ultimately be rewarded.
JOVS: Science advances rapidly day by day. How do you ensure your writing is up-to-date and can give new insights to the field of research?
Dr. Rakovich: This is a really interesting question. In fact, my personal reflections on "science", "research" and what constitutes "progress" led me to join a philosophy of medicine discussion group and, more recently, to pursue a basic philosophy curriculum that includes the study of the philosophy of science. It is certainly eye opening to realize that philosophers have been pondering these questions for years, and that their answers are neither self-evident nor without controversy!
I see scientific writing as part of a two-way conversation between practice and theory: practice informs theory, while theory informs practice, in a constantly evolving "dialogue". I think that maintaining a broad perspective on both is important, and the way to achieve this is to remain curious and attentive to everyday clinical problems while remaining grounded in the prevailing knowledge and theory, and then continually challenging oneself to think critically about both. Inevitably, compelling questions will emerge that require some original thinking and creative problem-solving. Scientific writing is in many ways a means to engage the broader community in an ongoing quest for solutions, as part of this problem-solving process.
JOVS: Would you like to say a few words to encourage other academic writers who have been devoting themselves to advancing scientific progress?
Dr. Rakovich: I would urge prospective writers to have confidence in their insight and ideas. We all have something to contribute to the discussion with our peers, and scientific journals are the platform that gives us a voice and allows that discussion to take place. Be ambitious, but stay realistic. We need not always be looking for a "giant leap" forward; instead, progress can and often does happen "one small step" at a time; perhaps it even begins with the publication of just one astute observation in the form of a case report. Also, chart your path forward: don't see your individual projects as "one-offs", but rather as ground work that you can build on.
Scientific writing can often be a long and tedious process. Submissions are rarely accepted outright, and a paper may require multiple revisions and resubmissions before being accepted, or perhaps definitely shelved. This is all "par for the course"! Listen to reviewers. Their comments are meant to be constructive. Heeding peer review will not only make your paper better, in the long run it will make you a better and more successful writer. Also, remember that if you have a question, editors are there to help; they want to give good ideas every opportunity and I have found that their input can be invaluable. Once again, be perseverant! I repeat here that if you really believe you are "onto something", then it has been my experience that your efforts will ultimately be rewarded.
JOVS: Is it important for authors to disclose Conflict of Interest (COI)? To what extent would a COI influence a research?
Dr. Rakovich: COIs have the potential of influencing the way trials are designed, the way they are conducted, and the way that results are presented and interpreted. This counts for articles published in scientific journals but also for presentations at scientific meetings and in non-scientific media. Such influences can manifest themselves in subtle ways, and despite the authors' best intentions. So I think that COI disclosure is important for two reasons: first, it is an opportunity for introspection on the part of the authors as to their responsibility to maximize objectivity. Secondly, it allows the reader to consider the published work in context, in light of potential external influences.
(By Nicole J. Li, Brad Li)

Benoît Bédat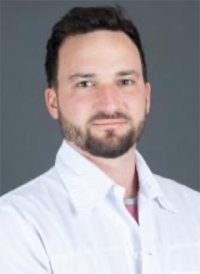 After obtaining his medical degree at the University of Geneva, Dr. Benoît Bédat began his training in surgery in Geneva and obtained his title of specialist in surgery. In 2015, he joined the service of Professor Triponez and began his training in thoracic surgery. Then, he completed his skills in thoracic surgery in Marseille and Lausanne at the CHUV, and obtained his title of specialist in thoracic surgery. Dr. Bédat obtained his doctorate in medicine and a certificate of advanced study in clinical research. His clinical research is focused on intraoperative fluorescence imaging and minimally invasive surgery. He is also the sponsor and the principal investigator of a multicenter randomized clinical trial on rib fractures. He is a member of the Swiss Society of Thoracic Surgery and of the European Society of Thoracic Surgeons. More information about Dr. Bédat could be accessed on his personal page.
To Dr. Bédat, academic research is essential for medical science. The stakes seem even higher today. There is greater public distrust of scientific research and data. It is therefore important that medical research be transparent, independent and of good quality. "This is also a challenge for us to find time for research. Indeed, improving the quality of studies requires in-depth training, time-consuming paperwork and sometimes the search for funding. Doing research is also a way for me to serve my patients in order to improve their care. It is for this reason that scientific integrity is the bedrock of all medical research," says Dr. Bédat.
The most commonly encountered difficulty in academic writing, for Dr. Bédat, is the time-consuming paperwork. Concerning ethics committees, the demands are growing. These requests are justified but it would now require administrative aids to collect all the data. Some medical journals also require more work, such as making a central figure. In his opinion, medical journals could provide more publishing support.
Science advances rapidly day by day. Dr. Bédat states that it is difficult to be up to date in all areas of research. This is why he believes it is important to focus in a specific area. This allows researchers to have a real expertise.
Finally, there are a few words Dr. Bédat would like to share with other academic writers, "In our world of 'publish or perish', drivers that motivate to publish can be purely selfish or because of pressure on academics. It is important to know yourself and your aspirations because scientific research should not become a constraint. For me, scientific research allows meto explore my creativity and free my imagination. This allows me to create my own projects. I learned a lot by doing research and I acquired diverse and varied skills."
(By Nicole J. Li, Brad Li)

Calvin S. H. Ng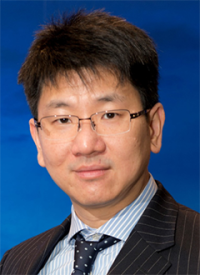 Dr. Calvin Ng is Professor in Thoracic Surgery at Prince of Wales Hospital, The Chinese University of Hong Kong, and Consultant at New Territory East Cluster hospitals in Hong Kong, China. He graduated from Imperial College, London with distinction and honours. Dr. Ng is a pioneer in uniportal VATS and hybrid operating room surgery in the Asia-Pacific region. He has extensive experience in image-guided navigation bronchoscopy and transbronchial microwave ablation for treatment of lung cancer. Recently, his team performed first Auris robotic bronchoscopy procedure outside of US, and is investigating its utilization in diagnosis and therapy. He has contributed to 24 book chapters and more than 260 publications in indexed international journals. In addition to his expertise above, other research interests include Novel Ablation Techniques for Lung Cancer, Magnetic Actuated Surgical Endoscopes, Chest Wall Reconstruction, Molecular Biology of Lung Cancer, Organoids, Nanoparticles and Aptamers in Cancer Therapy. Here are some pages where you can find out more information about Dr. Ng: his homepage, ResearchGate, LinkedIn, and ORCID.
As an author, Dr. Dr. Ng believes academic writing plays a vital role in science as it allows new information and discoveries to be shared with peers to advance and benefit mankind. The process of writing also provides opportunity to reflect on one's work, allow others to review and provide suggested improvements as well as future direction. He adds, "Those of us with similar goals and interests are all bonded in some way without boundaries, and academic writing can help us unite to reach higher and go further."
To Dr. Ng, an often-encountered difficulty in academic writing is the ability to convey one's scientific findings in a logical and clear manner. "I quote my academic mentors' teachings that, professional simple scientific language should be used to describe a problem that the study is trying to answer. Each study should focus on conveying conclusion with one single main message to the reader," he states. Another common mistake, in Dr. Ng's opinion, is having a conclusion that is not justified based on the results of the study.
Science advances rapidly day by day. Dr. Ng shares his thoughts on how to ensure one's writing is up-to-date and can give new insights to the field of research, "A lot of the scientific and clinical research I am fortunate enough to be involved in circles around real-life daily unmet clinical needs that I encounter in managing lung diseases, particularly lung cancer. Each specialty will have their own unsolved problems, and when the problems you address are also those facing many other peers and colleagues, your research could have a bigger impact. Certainly, an important aspect of performing research and writing that is relevant is to keep myself up-to-date within my own specialty by participating in international meetings, reading scientific journals, reviewing papers and keeping in touch with all my peers globally, every one of whom I consider to be my teacher. As the line between specialties begin to blur and clinicians are having to display expertise based on an organ system or particular disease, cross-specialty knowledge exchange and skills will become increasingly important."
Data sharing is prevalent in scientific writing in recent years. According to Dr. Ng, most researchers are in support of data sharing, although it is understandable why some scientists are concerned. Worries include losing priority in future publishing, potential commercial use of their data without authors' consent or participation, or even legal requirements not to divulge sensitive clinical data. There is discussion by some journals and organizations of offering benefits to researchers at the time of acceptance of their manuscript to motivate them to release their data. Others suggest that data management costs from data sharing should be covered by funding agencies, and in addition, funding applications that result in publicly available research data could be evaluated advantageously. At the end of the day, Dr. Ng thinks data sharing is an important aspect of modern science that enables large-scale analyses and reproducibility.
Finally, there are a few words Dr. Ng would like to share with other academic writers, "For those academic researchers and writers who have already found direction and has a clear goal, stay true to your heart, dream big, aim high and stay your course. For those who have yet to discover the research that truly ignites the fire in their heart, keep searching and don't accept the status quo."
(By Nicole J. Li, Brad Li)

Yasushi Shintani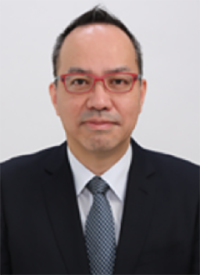 Dr. Yasushi Shintani graduated from Osaka University Graduate School of Medicine in 1995. He completed his Thoracic Surgery Residency at Osaka prefectural Habikino Hospital. In 2010, He joined the faculty at the Osaka University, Japan, where he became Professor of the Department in 2019. Dr. Shintani is also Chair of the Respiratory Center (established in 2012) in the Osaka University Hospital. He performs surgical procedures on all patients with respiratory diseases including lung cancer, emphysematous pulmonary diseases, myasthenia gravis, mediastinal tumor, pneumothorax, and empyema. His clinical section is designated as a center for pulmonary transplantation from a brain-dead donor/living donor. Dr. Shintani's research focuses on mechanisms of metastases in lung cancer. He obtained his PhD from Osaka University in 2004 and worked at the Eppley Cancer Center, University of Nebraska Medical Center, NE, USA for more than 3 years. He has focused his research on the tumor microenvironment. More information about Dr. Shintani could be found on his personal page.
In Dr. Shintani's opinion, academic writing is a crucial endpoint of doing research which is used to communicate scientific information to other scientists. He explains, "We need to explain our data clearly, concisely, and logically to make more scientists understand our studies. Publication is an indicator of achievement of our scientific research."
As an author, Dr. Shintani thinks academic writing is difficult for those whose first language is not English. Poor English can disrupt the paper's logical flow and make it difficult for readers to understand one's intended meaning. "I've been trying to provide enough background information of the research problem I'll address and why it's important, precisely describing the results of observations, ending with a discussion of my results' meaning and new findings, then drawing conclusions directly from my study. The paper's logical flow is the most important in academic writing, thus non-native English speaker should get English proofreading by native speakers who are familiar with the research field," he states.
To Dr. Shintani, the main purpose of academic writing is to disseminate one's research findings and to share new knowledge with other researchers. He also enjoys to read reviewers' or editors' comments because they provide the areas where he needs to improve his studies. He adds, "It is enjoyable to address the reviewers' comments as if we have a conversation with the reviewers."
In terms of reporting guidelines (e.g. STROBE, CONSORT), Dr. Shintani stresses reporting guidelines have been developed according to the research types and study designs which set up the most important things for readers. Besides, reporting guidelines help researchers to provide the paper's logical flow as well as to report details of study which are important for readers to know.
(By Nicole J. Li, Brad Li)