The 4th North American Aortic Valve Repair Symposium will take place on September 13-14, 2019 in Sofitel Hotel, Philadelphia, PA, USA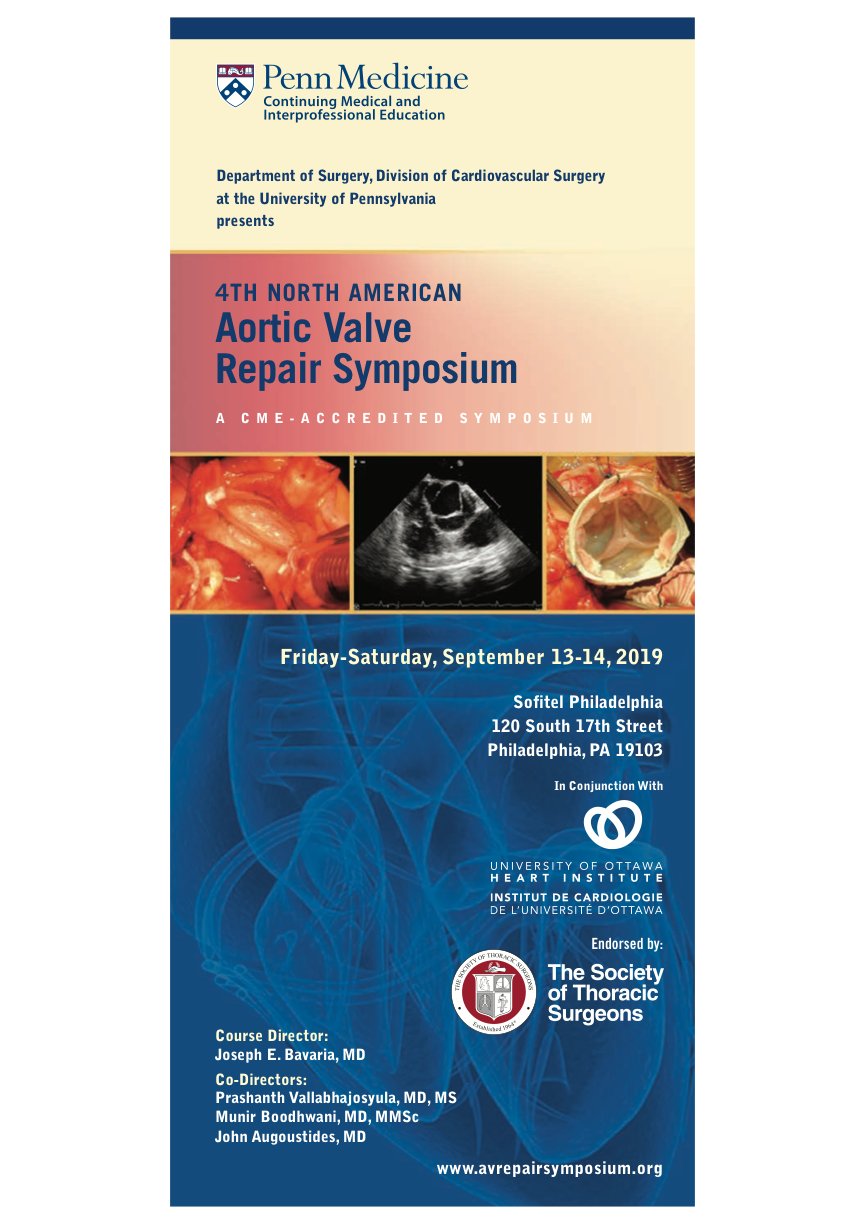 The purpose of this educational activity is to provide in-depth analysis and procedural understanding of both bicuspid and 3-cusp aortic valve repair and valve-sparing aortic root surgery. Additionally, this symposium will provide technical and conceptual pearls related to aortic valve repair. Faculty presentations will constitute deep-dive sessions addressing valvular and aortic root pathology in the context of aortic valve preservation, with discussion panels focusing on the technical nuances and detailed differences in aortic valve repair and valve-sparing aortic root techniques. Live on-tape sessions will be complemented with comprehensive didactic coverage of the clinical, technical, and imaging tools required to develop a successful aortic valve repair program.
More details at:https://upenn.cloud-cme.com/default.aspx?P=5&EID=53096.
---