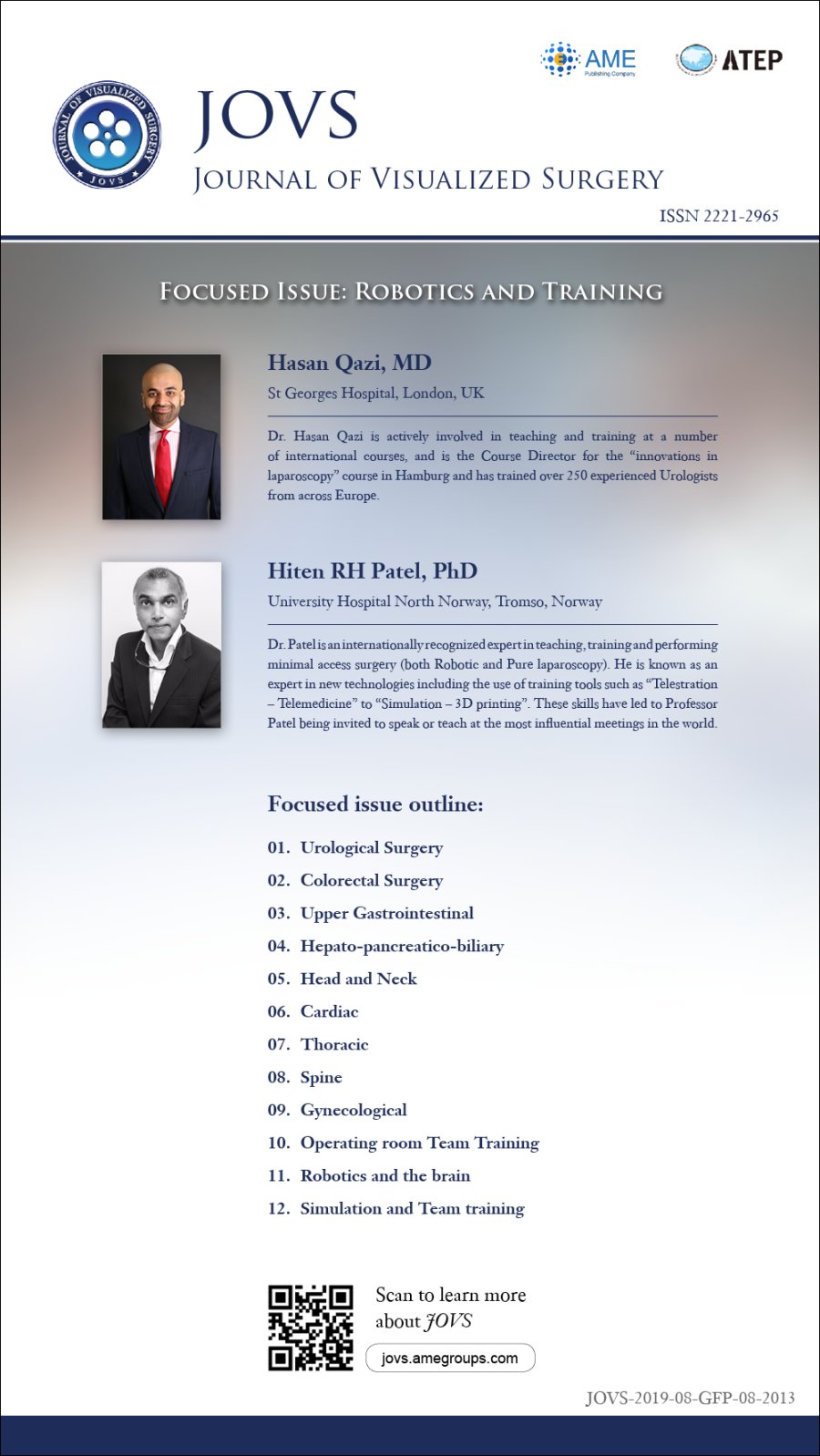 This focused issue on "Robotics and Training" is edited by Dr. Hasan Qazi, from St Georges Hospital, London, UK; and Dr. Hiten RH Patel, from University Hospital North Norway, Tromso, Norway.
Dr. Hasan Qazi is actively involved in teaching and training at a number of international courses, and is the Course Director for the "innovations in laparoscopy" course in Hamburg and has trained over 250 experienced Urologists from across Europe.
Dr. Patel is an internationally recognized expert in teaching, training and performing minimal access surgery (both Robotic and Pure laparoscopy). He is known as an expert in new technologies including the use of training tools such as "Telestration – Telemedicine" to "Simulation – 3D printing". These skills have led to Professor Patel being invited to speak or teach at the most influential meetings in the world.
Focused issue outline:
Urological Surgery
Colorectal Surgery
Upper Gastrointestinal
Hepato-pancreatico-biliary
Head and Neck
Cardiac
Thoracic
Spine
Gynecological
Operating room Team Training
Robotics and the brain
Simulation and Team training